The Secretariat of the Court is the body in charge of case management and administration, as well as of the examination of awards before they are issued. The Secretariat is also in charge of proposing candidates to the Arbitrator Appointment Committee, in consultation with the President.
The Secretariat is formed by a team of administrative case managers and a team of court counsel, and it is led by a Secretary General who functionally reports to the President.
The members of the Secretariat are employed by the Court and cannot take part as arbitrators in any arbitration administered by the Court.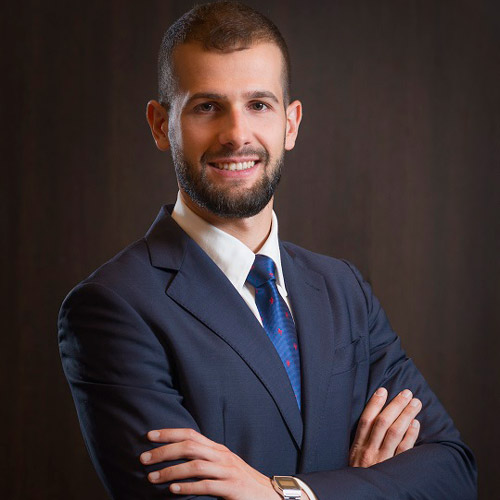 Dámaso Riaño Antonio Montejo Stuyck Peter Barna
Secretary General Managing Counsel Counsel
T. +34915383846 T. +34915383624 T. +34915383622
damaso.riano@camaramadrid.es antonio.montejo@camaramadrid.es peter.barna@camaramadrid.es
Marta Ferre Pérez Julia Navarro Mulero Rafael Retuerta Jurado
Case Manager Case Manager Case Manager
T. +34915383585 T. +34915383906 T. +34915383584
marta.ferre@camaramadrid.es julia.navarro@camaramadrid.es rafael.retuerta@camaramadrid.es